ABOUT US
Since 2001, Wrapology has been designing and manufacturing Advent Calendars for brands across the world. Our clients include Fortnum & Masons, Clarins, Jo Loves, Lane Crawford and many others.
When you choose to work with Wrapology, you'll gain access to a huge archive of materials, print techniques and structures that will help your Advent Calendar stand out from a crowded market place.
Our skilled and experienced teams are based in London, Hong Kong and China and work to your budget, timeline or design aspirations.
Whether you are looking for a luxury advent calendar design, a sustainable and eco-friendly calendar that can be recycled after use or a reusable design that can be reused - we've got the solutions in our design guide and showroom.
OUR EXPERTISE
For over 18 years, Wrapology has been producing Advent Calendars for brands. Designed in London then manufactured in our factory in China, we understand the complexities and potential issues involved in manufacturing this product. In particular, how to maintain a high level of quality for a low cost.
We have over 25 off-the-shelf designs to choose from that can be customised according to your requirements.
Our design teams based in either London or China will create a physical prototype of your advent calendar so you can test out the size, structure and materials.
The calendars are then made in our factory in Shenzhen, China and can either be collected from the factory or we can deliver directly to your door. We also offer a co-packing service for when you need the calendars assembled and sent out to store.
TIMELINES
Below are some general guidelines on timings to pay attention to;
• Costing 24 - 48 hours
• Art working 1 - 3 days
• White / Digitally printed prototypes 7 - 12 days
• Final production prototype 12 - 21 days
• Production 45 - 70 days
• Shipping 45 days (e.g Shenzhen to U.K.)
• Co-packing 7 days
NEW DESIGNS

Below is a list of our top 10 designs that clients like to work with as a general structure before modifying with their own designs;
__________________________
Number 10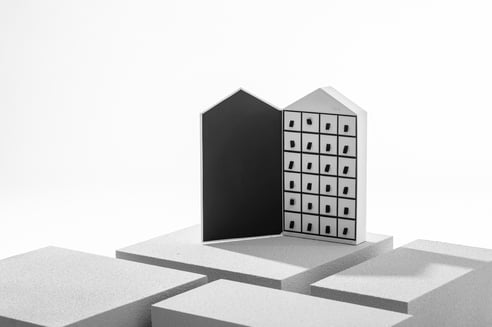 Number 9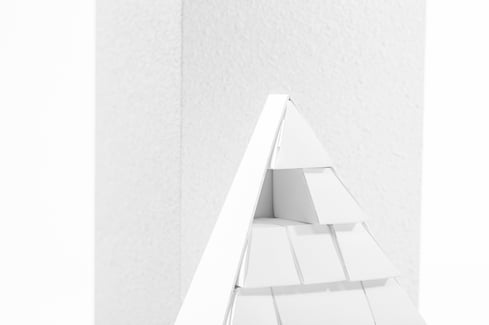 Number 8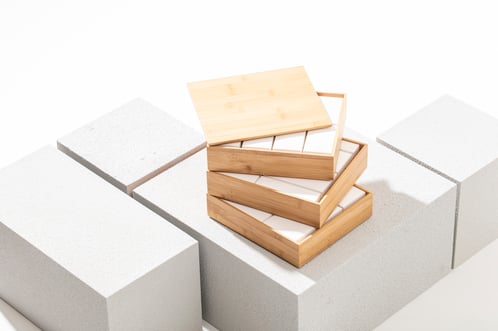 Number 7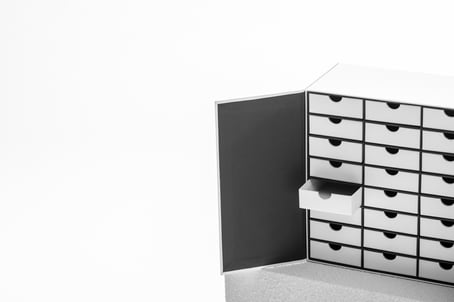 Number 6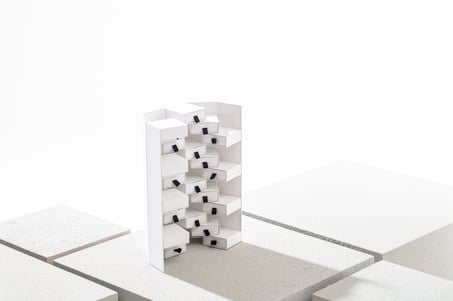 Number 5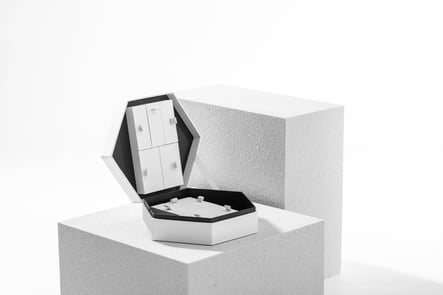 Number 4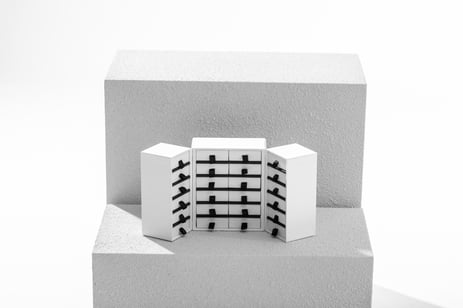 Number 3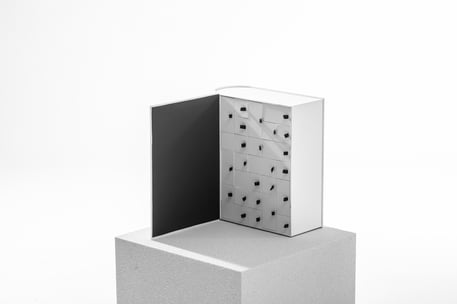 Number 2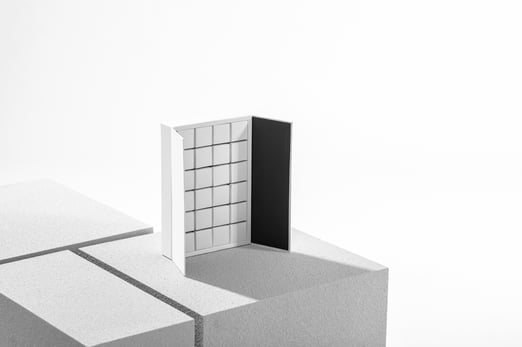 Number 1
COMPLETED PROJECTS (Below)
__________________________
PROJECT: Jo Loves 2019
Wrapology was the chosen vendor for the Jo Loves advent calendar for 2019.
Our team in London worked with the Jo Loves brand to create the design which was then manufactured by our team in China before being shipped to the U.K for distribution.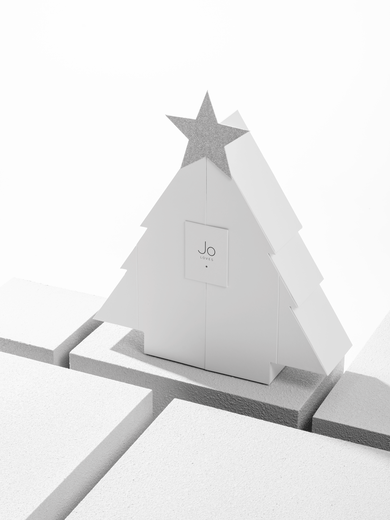 __________________________
PROJECT: Fortnum & Mason Food Calendar 2019
Wrapology was the chosen vendor for the Fortnum and Mason food calendar.
The calendar was manufactured by Wrapology and packed off in our warehouse in U.K.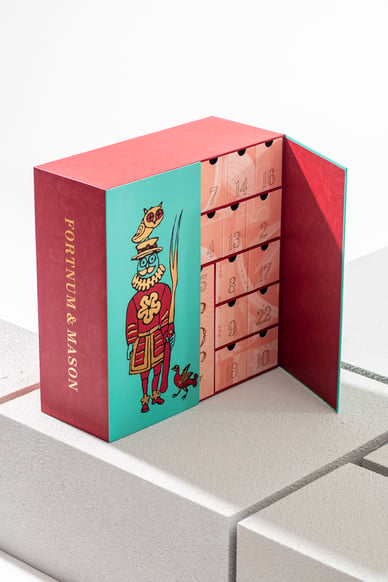 __________________________
PROJECT: Melt Chocolates Calendar 2019
This delightful chocolate house contains 24 little houses with chocolates inside.
Refillable and re-usable, the mini chocolate advent calendar is loved by the brand and the customers alike.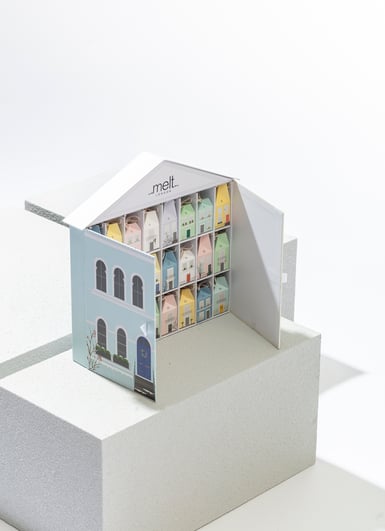 __________________________
PROJECT: Clarins Calendar 2019
For Clarins 2019, Wrapology worked with the brand to develop an advent calendar around a toy box theme.

The hinged lid rigid box was manufactured in our factory in China.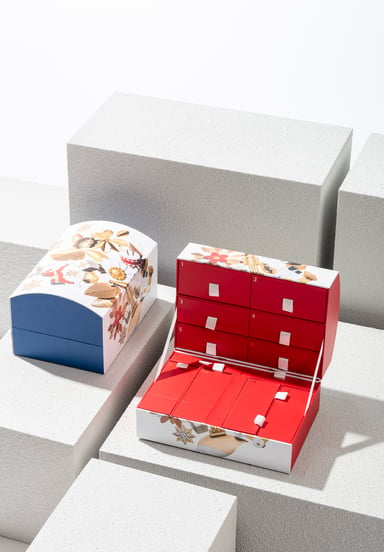 __________________________
PROJECT: Lane Crawford | Amore Pacific Beauty Advent Calendar
This whimsical themed advent calendar is completely plastic free and features many of Amore Pacific best selling products.
Exclusive to Hong Kong, the calendar was printed onto pearl paper using pealescent inks and foil printing.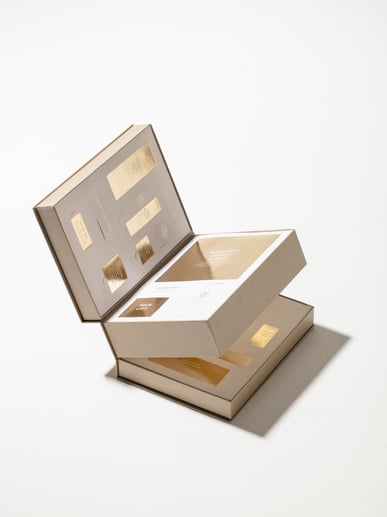 __________________________
PROJECT: Mugler Angel Calendar 2019
Made from silver mirri paper and printed using UV inks with a metal magnet star as a closure.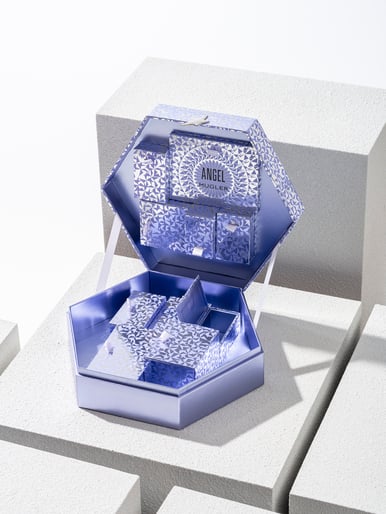 If you would like us to quote on your advent calendar for 2021, please contact us for a design consultation and quotation.